Formula for Success
Many people working in the tourism industry, as well as in many other industries, have started at entry level positions and been promoted to supervisory/management positions with very little, or no, formal training. They have learned on the job and gained a really good understanding of the day-to-day operations of the business, but never really learned business skills that would greatly increase their chances of being successful in these positions.
Now, more than ever, businesses in the retail, hospitality and tourism industries need to stay competitive. Managers and front line staff should possess business skills, like how to "sell" the products and services offered in their business.
Over the past several years, MTEC has continued to expand our training in all areas, including business skills, HR, leadership and customer service training. Training is customized for owner/operators, managers, supervisors and front line staff. This was a logical decision for us; to assist businesses in the retail and tourism industries remain sustainable by having a well-trained workforce.
The "formula for success" is developing a well-trained, professional workforce. A workforce that understands the importance of selling, to attract new customers and providing exceptional customer service to keep those customers coming back!
MTEC currently offers a full suite of training sessions that teach business skills. A good session to start the new year with is:
DATE: Thursday, January 23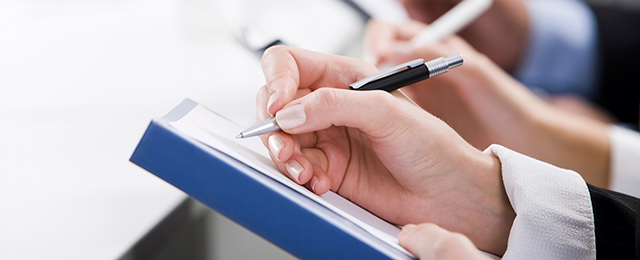 3-Part Training Series
This training series provides valuable information for people who are currently working as event planners as well as those who would like to be event planners! Whether full-time or a function of their position, this training can re-enforce what is being done right, and teach things that could avoid liability and/or failure of an event.
Successful events don't just happen. A successful event is the culmination of planning, preparation and taking care of many details. This 3-Part Series covers everything from the Marketing, Administration, Risk Management and Human Resources involved with coordinating a successful event.
The next series will be delivered on Friday, January 24th, 6:00pm-9:30pm, Saturday, January 25th, 8:30am to 4:30pm and Sunday, January 26th from 8:30am-4:30pm.
To Register or for more information, please
click here
,
or contact Monique Couture at
mcouture@mtec.mb.ca
or call 204-957-7437.
Shirley Tillett Scholarship Fund for Event Professionals
There is also a scholarship fund that will cover the full amount of tuition for the MTEC 3-Part Series for Event Coordinators & Planners. The Shirley Tillett Scholarship Fund for Event Professionals. Shirley Tillett, founder of Shirley Tillett and Associates (STA), successfully operated her event planning and training company for over 20 years. She also founded the Event Professionals of Manitoba Association (EPM).


The

Manitoba Tourism Education College - Training Future Employees for Manitoba's Hospitality & Retail Industries!



Great careers begin at MTEC!

Register now for the next training programs beginning on
January 27, 2020
.

The Manitoba Tourism Education College (MTEC) is a recognized post-secondary institution that is registered with Manitoba Education and Training, Advanced Learning Division. The College offers 6 and 8 week comprehensive training programs for needed positions in the hospitality and retail industries in Manitoba.


All of the training is delivered in the classroom, with a portion of the Line Cook Training Program delivered in a commercial kitchen. Training focuses on the essential skills required to perform in all of the positions. Students not only gain the education and skill to perform these jobs, they will have gained practical experience through their work practicum.
Bartender and Food & Beverage Server - 7 Week Training Program

Front Desk Clerk - 6 Week Training Program

Retail Sales Associate - 6 Week Training Program

Housekeeping Room Attendant - 6 Week Training Program

Line Cook - 8 Week Training Program

Food & Beverage Server - 6 Week Training Program

Training Programs can be combined and students will graduate with training and experience in 2 or more occupations.