Job Board
Did you know that MTEC has a Job Board where you can advertise for employees at no cost?
In the last three months alone, the job board was viewed over 14,000 times. Click here to view the MTEC Job Board.

On behalf of the MTEC Board of Directors and Staff, we want to wish you a Merry Christmas and a Healthy and Happy New Year!
Shannon Fontaine CEO, MTEC
Impairment and Cannabis in the Workplace
Being impaired at work - whether by alcohol, drugs or another source - can affect our ability to focus, make decisions, follow instructions, and handle equipment and tools. This course focuses on impairment and the steps a workplace can take to address this issue, using cannabis as an example. Key steps include educating and training supervisors and employees on recognizing and dealing with impairment, providing clear guidance to all parties, and using a fair and consistent approach when applying policies and procedures.
DATE: December 11, 2018
TIME: 9:00am-11:00am
COST: Complimentary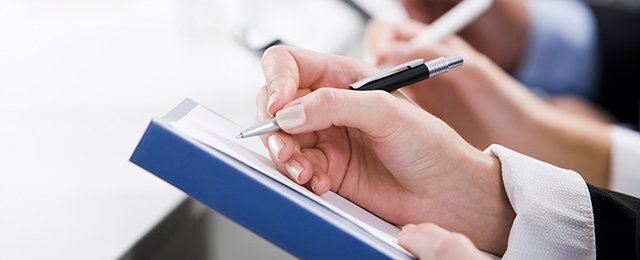 3-Part Training Series for Event Coordinators & Planners
We are trying something new!
MTEC is now delivering the 3- Part Training Series for Event Coordinators & Planners over a weekend, instead of 3 Fridays.
Friday, January 25th, 6:00pm-9:30pm, Saturday, January 26th, 8:30am to 4:30pm and Sunday, January 27th from 8:30am-4:30pm.
This training series is perfect for those who are currently full time Event Planners, as well as those wanting to be Event Planners. It is also very beneficial for people who perform this function as part of their job.
For more information on the upcoming training dates, please
click here,
or contact Monique Couture at
mcouture@mtec.mb.ca
or call 204-957-7437.
Shirley Tillett Scholarship Fund for Event Professionals
There is also a scholarship fund that will cover half of the tuition fee. The Shirley Tillett Scholarship Fund for Event Professionals. Shirley Tillett, founder of Shirley Tillett and Associates (STA), successfully operated her event planning and training company for over 20 years. She also founded the Event Professionals of Manitoba Association (EPM).
Please click here for more information.


The

Manitoba Tourism Education College




Great careers begin at MTEC!
Register now for the next training programs beginning on January 28, 2019.

The Manitoba Tourism Education College (MTEC) is a recognized post-secondary institution that is registered with Manitoba Education and Training, Advanced Learning Division. The College offers 6 and 8 week comprehensive training programs for needed positions in the hospitality and retail industries in Manitoba.


All of the training is delivered in the classroom, with a portion of the Line Cook Training Program delivered in a commercial kitchen. Training focuses on the essential skills required to perform in all of the positions. Students not only gain the education and skill to perform these jobs, they will have gained practical experience through their work practicum.
NEW! Bartender/Food & Beverage Server - 7 Week Training Program

Front Desk Clerk - 6 Week Training Program

Retail Sales Associate - 6 Week Training Program

Housekeeping Room Attendant - 6 Week Training Program

Line Cook - 8 Week Training Program

Food & Beverage Server - 6 Week Training Program

Training Programs can be combined and students will graduate with training and experience in 2 or more occupations.